All about chicken curry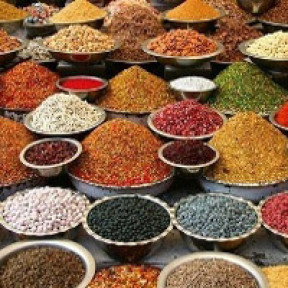 Duration: 3 hour
Number: 10 person
Difficulty level:
Use of ingredients:
Cultural depth:
Language: Hungarian
If you had to pick the top three ingredients for the most popular curries made in India, they would be chicken, paneer and potato. There are as many varieties of chicken curries as home cooks in the country, from the world-famous, creamy Butter Chicken from the Northern Punjab region to the dynamic, spicy Chicken Vindaloo wich funnily enough is of Portuguese heritage. Of course, we can't cover the entire spectrum of Indian curries, but let's cook the best versions!
MENU
Chicken korma with cashew nuts
Butter chicken
Chicken vindaloo curry
Chapati / Indian flat bread
Pulao rice / Spicy rice
ALLERGEN INFORMATION
Please advice us on any food allergies or intolerance you might have.
DATES
07 November 2021
- Sunday
10:00 - 13:00
Etyek
07 November 2021
- Sunday
16:00 - 19:00
Etyek
23 November 2021
- Tuesday
18:00 - 21:00
Páva utca
COURSE REMINDER …
Notify me if this course is being published at another time or a place becomes available.