Burgermania – American Edition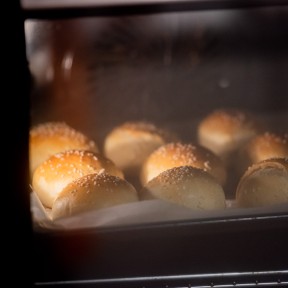 Duration: 3 hour
Number: 10 person
Difficulty level:
Use of ingredients:
Cultural depth:
Language: Hungarian
There is a burger on the menu of every small town or truck stop café in the USA. Few things are more common than the American hamburger. It is one of the definitions of American cuisine. Yet, the hamburger is not just one thing. If you take this course, you will learn the variety of the traditional American hamburgers, that you have never dreamt before!
MENU
Juicy Lucy / Cheeseburger, cheddar in the meat
Big Kahuna burger / Hawaii burger, pineapple salsa, teriyaki sauce
Sloppy Joe / Burger, coleslaw, grilled corn
Freshmade burger bun
DATES
15 October 2023
- Sunday
10:00 - 13:00
Bécsi út
23 October 2023
- Monday
10:00 - 13:00
Bécsi út
IF THE DATE IS NOT SUITABLE …
Notify me if this course is being published at another time or a place becomes available.