Burgermania – vegan edition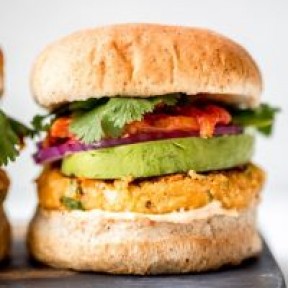 Difficulty level:
Use of ingredients:
Cultural depth:
Örömmel konstatáljuk, hogy Budapesten hatalmas karriert futnak be a vega és vegán burgerek. Megkockáztatjuk majdnem olyan nagyot mint húsos társaik. Ma estére vegán burger szakértők leszünk, három remekül süthető és isteni finom pogácsát kísérleteztünk ki zöld, narancs-lila és fehér-bordó színekben. Mi magunk keverejük és főzzük a színben és ízben hozzá illő vegán szószokat és kiegészítőket, sőt ma este a mini burgereink is frissen készülnek, természetesen azok is vegán módra. Itt ma minden frissen a legfinomabb! Gyertek a kurzusra nagyon éhesen!
MENU
Green goddess pesto burger, cucumber, bean sprouts
Sweet potato burger, vegan mayo, red onion, sweet potato chips
Firm tofu burger, tomato and date sauce
Vegan burger bun
DATES
Unfortunately there are no dates available.
COURSE REMINDER …
Notify me if this course is being published at another time or a place becomes available.
HASHTAGIFY