Chili lover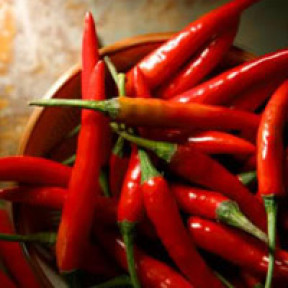 1 person / course = 16.990,-
2 person / course = 28.990,-
There are thousands of varieties of chilies, and this diversity, combined with their level of ripeness and whether they are used fresh, dried or even smoked, results in a vast array of flavors. Chilies play an integral role in many recipes, especially certain ethnic dishes. Well, the chili lovers believe, that the stronger the better! If you attend this class, be strong!
MENU
Thai mango salad
Quesadillas, tomato salsa with chili
Chili con carne
Chili chocolate cookie
ALLERGEN INFORMATION
Please advice us on any food allergies or intolerance you might have.
DATES
Unfortunately there is no available date.
COURSE REMINDER…
Notify me if this course is being published at another time or a place becomes available.