Chocolate bonbons - autumn/winter style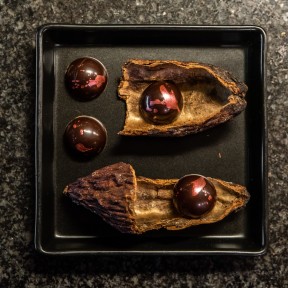 Difficulty level:
Use of ingredients:
Cultural depth:
Making chocolate bonbons is such a creative and fun thing to do! Come to visit us and try out the life of a real chocolatier: you will make your own bonbon from the very beginning with learning basically everything about the chocolate itself! In this course, you will create your bonbons based on our autumn and winter inspired recipes.
MENU
Cinnamon truffles
Cointreau caramell bonbon
DATES
Unfortunately there are no dates available.
COURSE REMINDER …
Notify me if this course is being published at another time or a place becomes available.
HASHTAGIFY