Exotic Christmas menu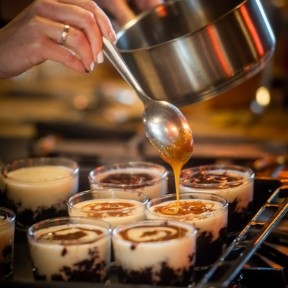 Difficulty level:
Use of ingredients:
Cultural depth:
With the wealth of different food items available today, there's no reason to stick to traditional Christmas dinner menus that revolve around a turkey or ham. Instead, consider serving something more unique. Add an exotic twist to your menu with some special spices or tropical fruits. This menu is especially well-received by guests who enjoy trying new foods.
MENU
Exotic spicy pumpkin soup
Duck breast with pineapple, rice & wild rice
Black sticky rice, coconut milk, orange sauce
DATES
Unfortunately there are no dates available.
COURSE REMINDER …
Notify me if this course is being published at another time or a place becomes available.
HASHTAGIFY