Food and movie: Eat, Pray, Love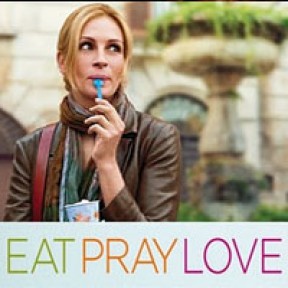 Difficulty level:
Use of ingredients:
Cultural depth:
Chefparade Film and Food Club where Cookery meets a movie. The menu is connected or actually is being eaten in the film. We will be preparing in 2-3 cooking teams for the whole group, then serve and start watching the movie. Premium cinema feeling with mouthwatering bites.
Eat Pray Love, 2010, American Drama/Comedy-Drama, 140 minutes
Elizabeth Gilbert's perfect world comes shattering down when she gets divorced. She then embarks on a journey across the world in an attempt to rediscover her true self.
The movie is in English, with Hungarian subtitles.
MENU
Chaat masala salad / Spicy chickpea, pomegranate salad
Chicken korma
Chapati / Indian flat bread
Nasi goreng / Indonesian fried rice
Zuppa inglese / Ladyfingers, cherry liqueur, vanilla custard, chocolate
Panna cotta, salty caramell sauce
ALLERGEN INFORMATION
Please advice us on any food allergies or intolerance you might have.
Allergen
DATES
Unfortunately there are no dates available.
COURSE REMINDER …
Notify me if this course is being published at another time or a place becomes available.
HASHTAGIFY