Food and movie: Julie and Julia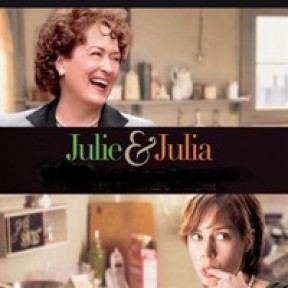 Difficulty level:
Use of ingredients:
Cultural depth:
Chefparade Film and Food Club where Cookery meets a movie. The menu is connected or actually is being eaten in the film. We will be preparing in 2-3 cooking teams for the whole group, then serve and start watching the movie. Premium cinema feeling with mouthwatering bites.
Julie and Julia, 2009, American Drama/Comedy-Drama, 123 minutes
Julie Powell, a young blogger, is determined to emulate Julia Child's cooking techniques. Though separated by time, the two women share a common passion for food that intertwines their lives.
The movie is in English, with Hungarian subtitles.
MENU
Salade Niçoise / Tuna, eggs, vegetables salad
Quiche lorraine / French leek and bacon pie
Potage poireaux et pommes de terre / Leek and potato potage
Boeuf bourguignon / French beef stew, mash potatoes
Creme Brulée / Chilled vanilla custard, crunchy caramel
DATES
Unfortunately there are no dates available.
COURSE REMINDER …
Notify me if this course is being published at another time or a place becomes available.
HASHTAGIFY