Food and movie: Under the Tuscan Sun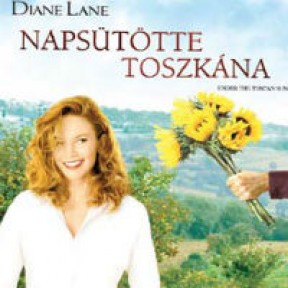 Difficulty level:
Use of ingredients:
Cultural depth:
Chefparade Film and Food Club where Cookery meets a movie. The menu is connected or actually is being eaten in the film. We will be preparing in 2-3 cooking teams for the whole group, then serve and start watching the movie. Premium cinema feeling with mouthwatering bites.
Under the Tuscan Sun, 2003, American Drama/Comedy-Drama, 113 minutes
Frances Mayes, a 35-year-old San Francisco writer, gets a divorce that leaves her with terminal writer's block and depression. Later, she decides to buy a house in Tuscany in order to change her life.
The movie is in English, with Hungarian subtitles.
MENU
Pappa al pomodoro / Italian tomato and bread soup
Zucchine bruschetta / Zucchini cream bruschetta
Gnudi toscani con ricotta e spinaci / Tusnaci spinach & ricotta pasta
Guancia di vitello brasata con vino tinto / Slowly braised veal, tricolor vegetable purée
Zuppa inglese / Ladyfingers, cherry liqueur, vanilla custard, chocolate
ALLERGEN INFORMATION
Please advice us on any food allergies or intolerance you might have.
Allergen
DATES
Unfortunately there are no dates available.
COURSE REMINDER …
Notify me if this course is being published at another time or a place becomes available.
HASHTAGIFY