Ginger lover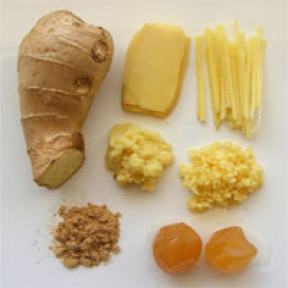 Difficulty level:
Use of ingredients:
Cultural depth:
Ginger has a unique flavor. It has kind of a spicy bite, but some how it still works equally well with both sweet and savory dishes. Ginger is often associated with Asian cooking, and commonly used in stir-fries, but its spicy, zesty taste is also delicious in beverages, baked goods, marinades and on fruit and vegetables. Today we will review the diversity of ginger. What's your favorite way to eat it? Raw, cooked, dried or candied?
MENU
Prawn & fish patties, sweet chili-ginger dip
Thai beef stir-fry with ginger, rice noodles
Candied ginger
Ginger chocolate cake
DATES
Unfortunately there is no available occasion.
COURSE REMINDER …
Notify me if this course is being published at another time or a place becomes available.
HASHTAGIFY