Gourmet France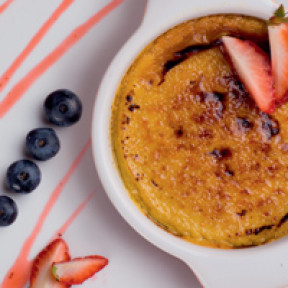 Difficulty level:
Use of ingredients:
Cultural depth:
In the western world, France is virtually synonymous with gastronomy. The country has a rich culinary history, from rustic peasant foods to the most technical haute cuisine masterpieces. Traditional French food relies on simple combinations that enhance the rich, natural flavors of basic ingredients. Advanced and technical course - for practicing and experienced participants.
MENU
Crème brûlée au foie gras / Goose liver brulée
Cuisses de grenouilles grillées, ratatouille mousse / Fried frog legs, ratatouille mousse
Ganache au chocolat, huile d'olive & fleur de sel / Chocolate ganache, olive oil, sea salt
DATES
Unfortunately there are no dates available.
COURSE REMINDER …
Notify me if this course is being published at another time or a place becomes available.