India -Children's course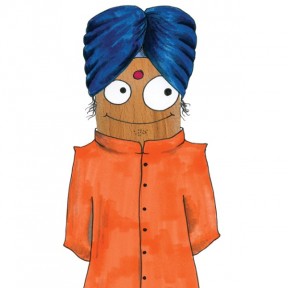 Difficulty level:
Use of ingredients:
Cultural depth:
India is distant and so mysterious. This class will teach you how to cook the world's most famous and delicious curry, Chicken Tikka Masala. Of course, there will be fragrant basmati rice and fresh Indian bread that we knead by hand. As a perfect ending a very tasty dessert, Mango Lassi awaits us. While everything is enjoyed heavily spiced in India, today we will make sure it remains "only" European in spiciness.
We recommend the class for children around 10-13 years.
Only children can participate on this class, you can pick them up at the end.
MENU
Chicken tikka masala / Chicken in cashew- tomato sauce
Chapati / Indian flat bread
Pulao rice / Spicy rice
Mango lassi / Sweet and cold yoghurt drink
DATES
Unfortunately there are no dates available.
COURSE REMINDER …
Notify me if this course is being published at another time or a place becomes available.
HASHTAGIFY