Italian Christmas Sweets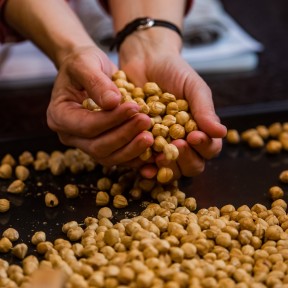 Duration: 3 hour
Number: 8 person
Difficulty level:
Use of ingredients:
Cultural depth:
Language: Hungarian
Öt szuper hangulatos és finom olasz karácsonyi receptet kerestünk erre a különleges kurzusunkra – főszerepben csupa izgalmas alapanyag télies és mediterrán ihletéssel: karamellen, mandulán, mogyorón és csokin át a fűszerekig. Kemény három óra vár ránk: pont úgy dolgozunk, hogy amíg a sűtős részek sülnek - tudunk foglalkozni a nem sűtős részekkel – de kárpótol/jutalmaz minket a három órányi munka "gyümölcse": majd egy kosárnyi finom desszert. Ja és ami a legjobb, hogy minden jól csomagolható és eláll, azaz ajándékba, #saját #gasztro #kézműves #karácsonyi ajándékba is kiválók.
MENU
White chocolate fudge
Panforte senese / Spicy fruits and nuts dessert
Salame di choccolato / Chocolate salami
Baci di Alassio / Ligurian hazelnut kisses
Palle d'inverno / Mini winter balls
COURSE REMINDER …
Notify me if this course is being published at another time or a place becomes available.