Italy's best traditional desserts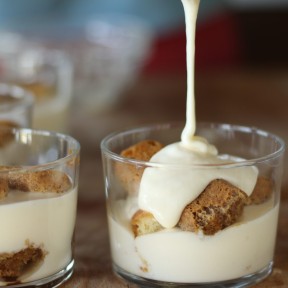 Duration: 3 hour
Number: 8 person
Difficulty level:
Use of ingredients:
Cultural depth:
Language: Hungarian
We all love gelato – the lighter and tastier Italian craft version of ice cream, made with natural and fresh ingredients – but Italy has got much more to offer those with a sweet tooth. From rich cakes to small bites, from the creamy and energetic tiramisù to the indulgent cannoli siciliani, here's a selection of the country's most appreciated desserts.
MENU
Baci di Dama / Crunchy biscuit, chocolate filling
Zuccotto / Chilled cake, ice cream, amaretto
Panna cotta / Sweet cream dessert, strawberry puree
Cannoli / Sicilian crunchy pastry, ricotta
Classic tiramisu
DATES
26 March 2023
- Sunday
16:00 - 19:00
Bécsi út
13 April 2023
- Thursday
18:00 - 21:00
Bécsi út
06 May 2023
- Saturday
10:00 - 13:00
Bécsi út
IF THE DATE IS NOT SUITABLE …
Notify me if this course is being published at another time or a place becomes available.