Let's cook with caramel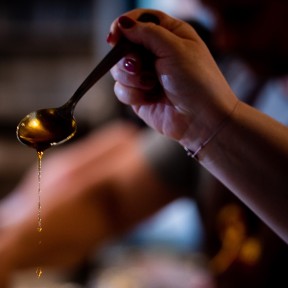 Duration: 3 hour
Number: 10 person
Difficulty level:
Use of ingredients:
Cultural depth:
Language: Hungarian
What? Cooking with caramel? Yes! It can be sweet, salty, and emphasizes the flavour of the food. You can learn unique techniques, that helps you to create renewed flavours from the usual ingredients.
MENU
Grilled Camembert, salty caramel
Roasted sea bass, glazed winter vegetables
Caramelized onion, mashed sweet potatoes, grilled bayern sausage, dark jus
Cottage cheese balls, walnut brittle
ALLERGEN INFORMATION
Please advice us on any food allergies or intolerance you might have.
DATES
IF THE DATE IS NOT SUITABLE …
Notify me if this course is being published at another time or a place becomes available.