Marseille Classique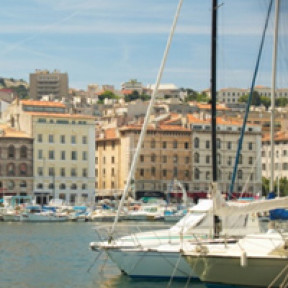 Duration: 3 hour
Number: 10 person
Difficulty level:
Use of ingredients:
Cultural depth:
Language: Hungarian
If you imagine French cuisine as a tree, the leaves are in Paris, but the roots reside in Marseille. Located on the Mediterranean coast, Marseille, nicknamed 'La Cité Phocéene', is a great seafood destination, offering an extraordinary mix of local cuisine and reflecting the deep-rooted influences from Spain, Italy and North Africa. Here are some of Marseille's best-loved dishes: goat cheese and green salad, baked stuffed mussels, creme brulée. Today we will create all the mentioned super tasty food, and others as well.
MENU
Monaco Apero cocktail
Salade chevre chaud / Mixed green salad, goat cheese baguette
Moules farcies gratinées / Baked stuffed Mussels
Daube provencale /Braised beef with red wine, vegetable stew
Crème brulée à la fleur d'oranger / Creme brulée, orange blossom water
DATES
22 March 2023
- Wednesday
18:00 - 21:00
Bécsi út
14 May 2023
- Sunday
16:00 - 19:00
Bécsi út
IF THE DATE IS NOT SUITABLE …
Notify me if this course is being published at another time or a place becomes available.