Marvelous mignon cakes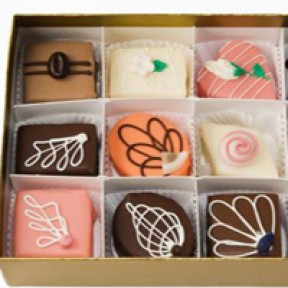 Duration: 3 hour
Number: 8 person
Difficulty:
Language: Hungarian
1 person = 15.990,-
2 persons = 28.990,-
3 persons = 39.990,-
4 persons = 49.990,-
Mignon - this Hungarian dessert, invented by Henrik Kugler - is worthy of its name: cute, little and precious, sitting pretty next to a cup of coffee or tea. They come in different shapes, colors and flavours, but mastering all of them takes practice and precision. During this course we show you - well, maybe not ALL of them, but - quite a few versions of this sweet little thing.
MENU
Hazelnuts truffle mignon
White chocolate-strawberry mignon
Rum-cherry, chestnut mignon
Fondan glaze
ALLERGEN INFORMATION
Please advice us on any food allergies or intolerance you might have.
DATES
IF THE DATE IS NOT SUITABLE …
Notify me if this course is being published at another time or a place becomes available.
HASHTAGIFY