Mastering your oven - powered by ELECTROLUX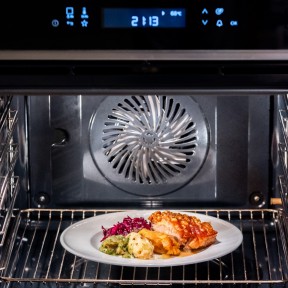 Duration: 3 hour
Number: 10 person
Difficulty level:
Use of ingredients:
Cultural depth:
Language: Hungarian
Eventhough an oven is kind of a staple in every kitchen these, most of us may still think about baking cookies and desserts in the first place when it comes to what to prepare in your oven. We are about to change that narrative! For this classes menu, we have chosen four dishes that not only go well together but they can showcase how versatile an oven be! Using these different settings you can not only save time and energy, but the success will be guaranteed every single time!
MENU
Crème brûlée au foie gras / Goose liver brulée
Soufflé au fromage, salade dijonnaise / Cheese souffle, green salad
Párolt lilakáposzta / Braised purple cabbage, orange
Hasaalja, trikolor tört burgonya / Slow-roasted pork belly, tricolor potatoes
Lemon trifle, honey granola
DATES
IF THE DATE IS NOT SUITABLE …
Notify me if this course is being published at another time or a place becomes available.