Mediterranean tour gluten & lactose free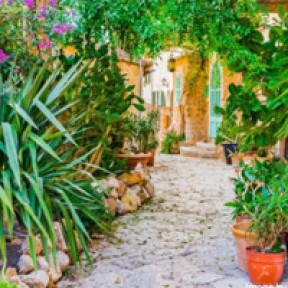 Difficulty level:
Use of ingredients:
Cultural depth:
Elsőre talán nehéz elképzelnünk, de Európában sok klassz és régi recept is létezik tejtermékek és lisztek, tészták nélküli is. Ma este egy "mentes" körutazást teszünk Dél-Európában Görögországtól, Olaszországon és Franciaországon át Spanyolországig. Összeválogattunk egy remek menüsort glutén és tejmentesen: volt, ahol természetesen könnyű dolgunk volt, volt hogy iciripicirit csavarnunk kellett. Szóval tej és liszt nem lesz - hal, hús tojás lesz. Végeredményben nemcsak laktóz és gluténérzékenyeknek merjük ajánlani ezt az válogatást, hanem bárkinek, aki egy estre csak kipróbálná.
MENU
Salade Niçoise / Tuna, eggs, vegetables salad
Paella de marisco / Seafood paella
Mega meat stifado
Polenta alla griglia / Grilled polenta
Chocolate mousse with cointreau liquor
DATES
Unfortunately there are no dates available.
COURSE REMINDER …
Notify me if this course is being published at another time or a place becomes available.
HASHTAGIFY