Meze love from Turkey to Lebanon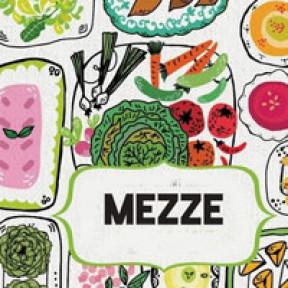 Duration: 3 hour
Number: 10 person
Difficulty level:
Use of ingredients:
Cultural depth:
Language: Hungarian
Mezze, a style of dining in the Mediterranean and the Middle East, resembles a collection of Spanish tapas and other small plates meant to stimulate your appetite. But unlike those appetizers, mezze often makes up an entire meal, combining both cold and hot, vegetarian and meat items .A truly social event, mezze dining encourages conversation and lingering at the table. The dishes are brought out one by one... Be our guests a truly rich meze cruise from Turkey to Lebanon.
MENU
Muhammara / Roasted red pepper and walnut dip
Yogurtlu patlican salatasi / Turkish aubergine salad with yogurt
Fattoush Salad / Libanese mixed green salad
Baba gannoush / Grilled eggplant-, pepper-, and tomato salad
Mercimek köftesi / Red lentil balls
Grilled halloumi cheese, tomato, balsamic vinegar
Yaprak sarma / Stuffed and rolled grape leaves
DATES
23 December 2023
- Saturday
10:00 - 13:00
Bécsi út
17 January 2024
- Wednesday
18:00 - 21:00
Bécsi út
COURSE REMINDER …
Notify me if this course is being published at another time or a place becomes available.