New Orleans - Cajun cuisine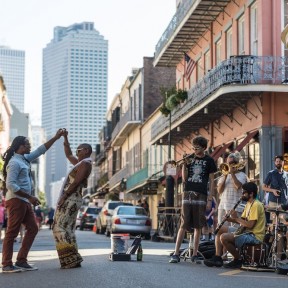 Duration: 3 hour
Number: 10 person
Difficulty level:
Use of ingredients:
Cultural depth:
Language: Hungarian
Cajun cuisine is soul food, comfort food. It reflects influences from Africa, France, and the Native American Indians. Cajun-style cuisine has made its rounds around the country as a favorite of people who love seafood and smoky spice. Cajun cuisine reflects the mixture of cultures in Louisiana. Among its classic dishes are jambalaya, gumbo, and the delicious bread pudding.
MENU
Cajun tuna patties
Gumbo with chicken & shrimp
Brown jambalaya
New Orleans bread pudding, whisky sauce
DATES
IF THE DATE IS NOT SUITABLE …
Notify me if this course is being published at another time or a place becomes available.