Parrillada Argentina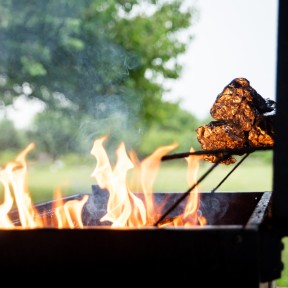 Difficulty level:
Use of ingredients:
Cultural depth:
xxx
MENU
Empanadas / Pastry turnover filled with meat
Parrillada Argentina / Mixed grillplates
Chimichurri / Grill sauce with load of garlic and parsley
Alfajores Argentinas / Cookie with coconut and dulce de leche
ALLERGEN INFORMATION
Please advice us on any food allergies or intolerance you might have.
DATES
Unfortunately there is no available occasion.
COURSE REMINDER …
Notify me if this course is being published at another time or a place becomes available.
HASHTAGIFY