Pastries for breakfast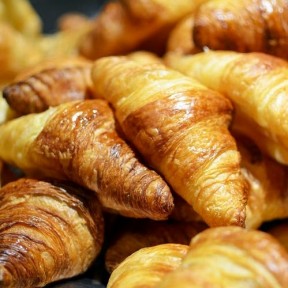 2 person / course = 28.990,-
4 person / course = 49.990,-
Breakfast for dinner is always a fun way to mix things up, but what about having dessert for breakfast? Besides those few times you ate chocolate cake on a Saturday morning, it's probably not something you think of often. But with pastries like warm, sticky chocolate rolls or a classic croissant, it's definitely possible to satisfy your sweet tooth before 10 a.m.
MENU
Croissant with cheese
Kevert élesztős tészta
ALLERGEN INFORMATION
Please advice us on any food allergies or intolerance you might have.
DATES
Unfortunately there is no available date.
COURSE REMINDER …
Notify me if this course is being published at another time or a place becomes available.
HASHTAGIFY