Pies around the World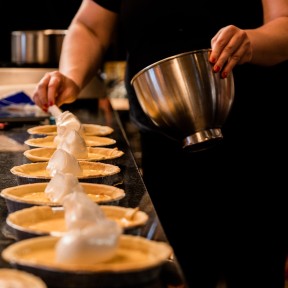 Duration: 3 hour
Number: 8 person
Difficulty level:
Use of ingredients:
Cultural depth:
Language: Hungarian
Since one pie is never enough we collect you five different ones from all over the world. In this course, you will learn about everything about pies from the base to the filling with getting to know some of the best national pie recipes! It will be an unforgettable trip, come with us!
MENU
Chocolate-raspberry tart, France
Lemon meringue pie, USA
Engadine walnut tart, vanilla custard, Switzerland
Torta della nonna / Pine nuts, vanilla custard
DATES
COURSE REMINDER …
Notify me if this course is being published at another time or a place becomes available.
HASHTAGIFY