Salmon Lover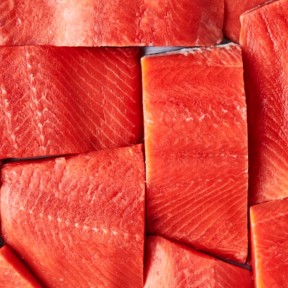 Duration: 3 hour
Number: 10 person
Difficulty level:
Use of ingredients:
Cultural depth:
Language: Hungarian
Dear fellow salmon lovers, tonight we learn how to cut properly, which part is best to use for cooking or grilling. We have an international overview of our best salmon dishes, and you will be guided through the main flavour 'directions' and see what herbs and spices go well with it. We start with great party snacks such as cream, carpaccio and tartar? – don't worry if you don't have a clue about the difference, it will turn out. Starters will followed by a thick fish soup with herbs and tomato. Finishing the course you will make your own salmon burger with the perfect chips.
MENU
Nordic salmon soup, green herbs
Salmon carpaccio
Salmon burger, sweet potato chips, avocado mayo
Freshmade burger bun
Salmon tartare
Salmon paté
DATES
14 April 2023
- Friday
18:00 - 21:00
Bécsi út
25 April 2023
- Tuesday
18:00 - 21:00
Bécsi út
27 April 2023
- Thursday
18:00 - 21:00
Bécsi út
IF THE DATE IS NOT SUITABLE …
Notify me if this course is being published at another time or a place becomes available.