Street Food Belgium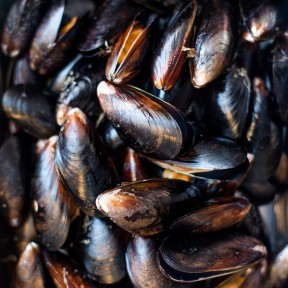 Difficulty level:
Use of ingredients:
Cultural depth:
Belgium is a relatively young country, yet it has made quite a culinary impact – just think of beer or chocolate. Today, we're traveling to the North Sea coast and the beautiful medieval squares of cities to enjoy a few delicious, authentic Belgian street dishes. Our appetizer comes from Wallonia – the Liège salad, followed by a true seafood delight: flavorful white wine and garlic creamy mussels. We'll enjoy this in true Belgian style, accompanied by the famous crispy fried potatoes. Similarly, fried potatoes will accompany the Flemish beef stew, which is cooked with beer. And for dessert, what else could it be but a fresh, crispy waffle or a Liège-style waffle, cooked on a griddle and drizzled with warm chocolate. Bon appétit / Smakelijk!
MENU
Salade liégeoise
Fehérboros, fokhagymás, tejszínes kagyló
Boeuf carbonnade a la flamande / Flemish beef stew with beer, mashed potato
Liege-i goffri
DATES
Unfortunately there are no dates available.
COURSE REMINDER …
Notify me if this course is being published at another time or a place becomes available.
HASHTAGIFY