Street Food Belgium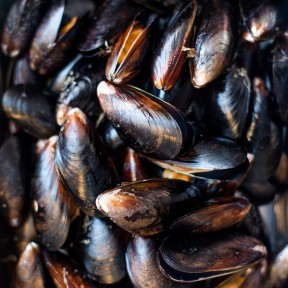 Difficulty level:
Use of ingredients:
Cultural depth:
Belgium egy relative fiatal ország. Ehhez képest gasztroban (is) "nagyot ment", elég csak a sörre vagy a csokoládéra gondolni. Ma elutazunk az északi tengerpartra és a csodaszép középkori városok főtereire, hogy együnk egy-két finom, igazi belga utcai fogást. Előételünk Valloniából a Liège-i saláta, ami után egy igazi tengeri fogás: zamatos fehérboros, fokhagymás, tejszínes kagyló következik. Ezt mi is igazi belga módra, a híres ropogósra sütött krumplival fogyasztjuk. Szintén sült krumpli lesz a körete a sörrel főtt flamand marharagunak is. A desszertünk pedig mi más is lehetne, mint egy friss ropogós waffel, illetve gofri liege-i módra, vaslapon sütve meleg csokival leöntve. Bon appetit / Smakelijk.
MENU
Salade liégeoise
Fehérboros, fokhagymás, tejszínes kagyló
Boeuf carbonnade a la flamande / Flemish beef stew with beer
Liege-i goffri
DATES
Unfortunately there are no dates available.
COURSE REMINDER …
Notify me if this course is being published at another time or a place becomes available.
HASHTAGIFY