Sushi - The Basics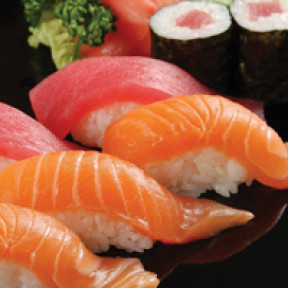 Difficulty level:
Use of ingredients:
Cultural depth:
You love sushi and want to give a try to make it at home? Come and learn how to spread, layer, tuck and roll your way to sushi heaven. In this fun, hands-on social cooking class, you'll learn all the skills needed to make sushi-rolls at home, including how to prepare sushi rice, select sushi fish, and add additional tasty neta - carrot, avocado, cucumber and nori ingredients to enhance your dining experience.
MENU
Miso soup with kombu and wakame
Inverse maki sushi
Maki sushi
Nigiri sushi
DATES
Unfortunately there are no dates available.
COURSE REMINDER …
Notify me if this course is being published at another time or a place becomes available.
HASHTAGIFY