Tabasco Pepper Fiesta - powered by TABASCO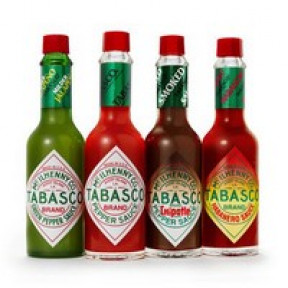 Duration: 3 hour
Number: 10 person
Difficulty:
Language: Hungarian
1 person / course = 15.990,-
2 person / course = 28.990,-
Tabasco is a hot sauce brand, produced by McIlhenny Company of Avery Island, Louisiana. The sauce is now sold in over 160 countries around the world and the labels are translated into 22 languages and dialects. We can say that this magnificent invention is one of our favorite flavors, so we are especially honored to welcome TABASCO® in our cooking school. Today we cook amazing dishes, that will be created with this fabulous ingredient!
MENU
Michelada Beer Bloody Mary
Hummus / Chickpea dip
Homemade harissa
Smoky cheesy chipotle dip
Sinaloa style spicy wings
Spicy meatballs
Baked hot chicken poppers
ALLERGEN INFORMATION
Please advice us on any food allergies or intolerance you might have.
DATES
IF THE DATE IS NOT SUITABLE …
Notify me if this course is being published at another time or a place becomes available.