Taste of Byzantine and Constantinople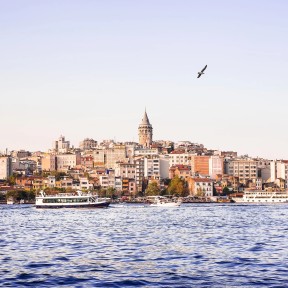 Difficulty level:
Use of ingredients:
Cultural depth:
Curious about Turkey? We'll tell you all about Turkish customs and traditions, while cooking together. Istanbul (which has also named Constantinople in the past) is still preserved their original socio-ethnic composition since the 17th century Ottoman period and where Muslims, Jews, Armenians and other Christians are still living together in peace. The combination of flavours and ingredients are blended together to form dishes historically influenced by those number of cultures. Turkish cuisine is one of the most appetizing and rich cuisines of the world, and Turkish people are known to be quite passionate about food.
MENU
Topik / Chickpea dumpling filled with onions
Pilaki / White bean salad
İrmik helvası / Semolina balls, pine nut
Pirasa köftesi / Spicy little meatballs
Midye kavurma saganaki / Mussels stuffed with pepper, cheese and tomato
Kaşkarikas / Zucchini salad, dill, garlic, goat-cheese pita
DATES
Unfortunately there are no dates available.
COURSE REMINDER …
Notify me if this course is being published at another time or a place becomes available.
HASHTAGIFY