Tatin, tarte, quiche - French shortcrust pastries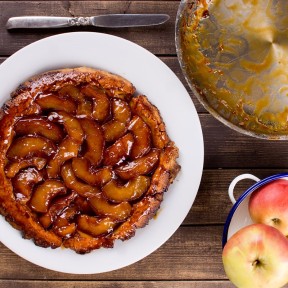 Duration: 3 hour
Number: 8 person
Difficulty level:
Use of ingredients:
Cultural depth:
Language: Hungarian
Are you a fan of French pastry? If you are this course is for you. If your aren't, take this course anyways and you will be! We will show you the recipe for perfect buttery and flaky shortcut pastry variations that serve as base for several sweet and savory pies, quiches and tarts. You will learn three sweet and one savory versions of them, optionally you can invent your own fillings at home!
MENU
Tarte Tatin / Upside down apple cake
Sablés au poivre noir / Black pepper shortbread cookie
Tarte destructurée au citron / Lemon cake in glass, breton biscuits
Quiche lorraine / French leek and bacon pie
DATES
Unfortunately there are no dates available.
COURSE REMINDER …
Notify me if this course is being published at another time or a place becomes available.
HASHTAGIFY