The World of Steaks - Dry Aged Beef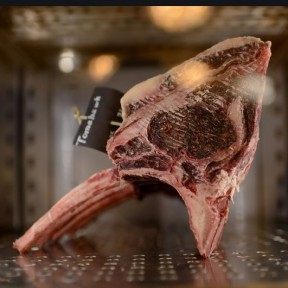 Difficulty level:
Use of ingredients:
Cultural depth:
There is only one thing better than beef steak: the dry aged beef steak. Tonight the dry ager apparatus will explore its best. The fine beef cuts are being aged for 28 to 42 dyas under controlling environment conditions in a refrigerated room with 0° to 1 °C and with relative humidity of 80 to 85 %. Taste rib eye, sirloin, T-bone like never before with great salads, sides and sauces.
MENU
Dry aged beef salad, balsamic vinegar cream, marinated onion
Dry aged beef wrap, avocado mayo
Dry aged beef steak, chimichurri salsa
DATES
Unfortunately there is no available occasion.
COURSE REMINDER …
Notify me if this course is being published at another time or a place becomes available.
HASHTAGIFY