Traditional Christmas Menu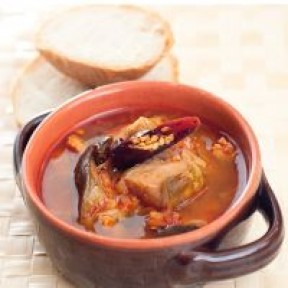 Difficulty level:
Use of ingredients:
Cultural depth:
For many of us, Christmas equals traditions, relaxation, and of course, indulgent feasting at our parents' or grandparents' places. For many of us, Christmas means classics like fisherman's stew, stuffed cabbage, or poppy seed bread pudding. But how do we tackle these seemingly simple dishes? Or perhaps they aren't as simple as they initially seem? In this class, everything will become clear – we'll uncover simple yet magnificent secrets. And besides knowledge, today we can take home generous portions – and each couple will also receive a fantastic pot for the stuffed peppers as a gift.
For this course, we prefer paired registrations.
MENU
Halászlé / Fisherman's soup
Töltött káposzta / Stuffed cabbage
Mákos guba / Poppy seed bread pudding, vanilla custard
DATES
Unfortunately there are no dates available.
COURSE REMINDER …
Notify me if this course is being published at another time or a place becomes available.
HASHTAGIFY