Turkish cuisine classics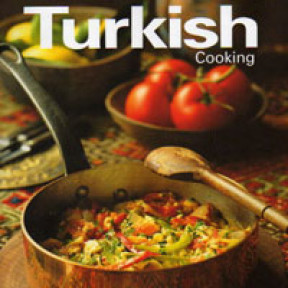 2 person / course = 28.990,-
4 person / course = 49.990,-
Turkish cuisine is fast making a name for itself on the worldwide culinary platform. The combination of flavours and ingredients are blended together to form dishes historically influenced by a number of cultures including the Greeks, Ottomans, middle eastern and Balkans.Turkish cuisine is one of the most appetizing and rich cuisines of the world, and Turkish people are known to be quite passionate about food. Let's explore Turkey's classic flavours together!
MENU
Mercimek çorbası / Red lentil soup
Kuzu etli köfte / Lamb köfte
Susamlı tırnak / Pide bread with sesame seeds
Yoğurtlu patlıcan salatası ve tahinli patlıcan salatası / Aubergine salad variations: with yogurt and tahini
Sütlaç / Turkish rice puding
ALLERGEN INFORMATION
Please advice us on any food allergies or intolerance you might have.
DATES
Unfortunately there is no available date.
COURSE REMINDER …
Notify me if this course is being published at another time or a place becomes available.
HASHTAGIFY