We love pumpkin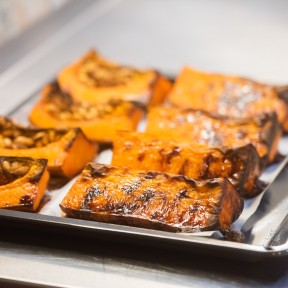 Difficulty level:
Use of ingredients:
Cultural depth:
Every season is pumpkin season, as far as we're concerned. And contrary to popular belief - pumpkins aren't just for Halloween decorations. From Asia to the Middle East and from Greece to France, cuisines all over the world use pumpkin in a variety of ways. Perhaps it's because there's no end to what you can make with this sweet and savoury squash that is just so versatile. So let's see what is our endless menu offer.
MENU
Exotic spicy pumpkin soup
Pumpkin brulée with parmesan baguett
Roasted ginger duck breast, butternut squash
Pumpkin tarte tatin, balsamic cream
DATES
Unfortunately there are no dates available.
COURSE REMINDER …
Notify me if this course is being published at another time or a place becomes available.
HASHTAGIFY