Wok Wok Wok - The Basics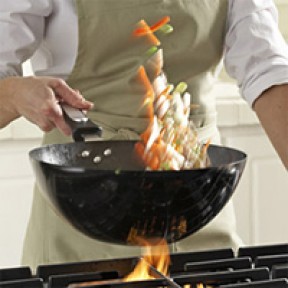 Duration: 3 hour
Number: 10 person
Difficulty level:
Use of ingredients:
Cultural depth:
Language: Hungarian
High heat and fast cooking techniques make cooking with a wok extremely efficient and practical. Suited so perfectly for Asian cuisine, it is also great for any time that vegetables needed cooking. Learn to make a host of Asian favorites in a flash. Our chef will help you master these Thai-inspired stir-fry dishes that are bursting with flavor, nutrition and oh-so-easy on the cook.
MENU
Thai vegetable soup with pork
Stir-fried rice with egg
Wok beef, mixed vegetables, thai basil
Pad thai / Stir-fried noodles with prawns
DATES
10 December 2023
- Sunday
16:00 - 19:00
Páva utca
17 December 2023
- Sunday
10:00 - 13:00
Páva utca
COURSE REMINDER …
Notify me if this course is being published at another time or a place becomes available.