Wok Wok Wok – Vietnam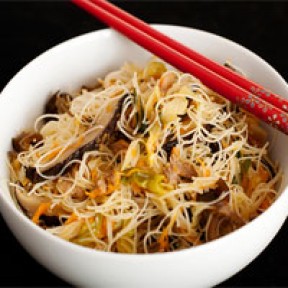 Duration: 3 hour
Number: 10 person
Difficulty level:
Use of ingredients:
Cultural depth:
Language: Hungarian
Vietnamese food is distinct and unforgettable. The cuisine relies on a balance of salty, sweet, sour and hot flavours. Dishes use plenty of fresh herbs but tend not to be overly spicy, as chilli sauces are served separately. Vietnamese food is one of the most fascinating parts of the country's culture. It is complex, dynamic and often surprising – but never boring. Heat a wok on a high heat, create wonderful dishes, and of course learn the stir fry technique!
MENU
Phở xào thịt bò / Fried rice noodles, beef sirloin
Gà chua ngọt, dứa / Sweet and sour chicken, pineapple
Cơm rang hải sản / Fried rice with seafood
Coconut, sweet potato, tapioca
DATES
IF THE DATE IS NOT SUITABLE …
Notify me if this course is being published at another time or a place becomes available.