Georgia - Pearl of the Caucasus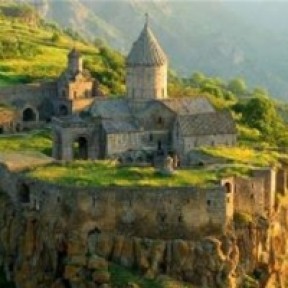 Duration: 3 hour
Number: 10 person
Difficulty level:
Use of ingredients:
Cultural depth:
Language: Hungarian
Grúzia egyszerre európai, mediterrán, poszt-szovjet és ázsiai. Szuper ország, egy gyöngyszem, melyet mostanában fedezünk fel sokan. Csodálatosak a Kaukázus hegyei, a Fekete-tenger, de nemcsak túrázni vagy tengerpartozni lehet, hanem "gasztroban is nagyon alkotott". Kiváló éghajlati adottságok, fejlett mezőgazdaság, bor és brandy kultúra és ami legfőképp ma minket érdekel: nagyon gazdag konyha. Remek saláták, izgalmas krémek és kencék, fantasztikus kenyerek, levesek, sültek. Ma ezekből adunk egy hat fogásos ízelítőt.
MENU
Beetroot pkhlai
Kharcho / Soup made of beef, tomato, rice
Megrelian Khachapuri / Georgian Cheese Bread Boat
Badrijani Nigvzit / Fried eggplant stuffed with spiced walnut
Georgian pork shashlik
Kitri Pomidvris Salata / Georgian Vegetable Salad
Khinkali / Georgian dumplings, sweet -sour plum sauce
DATES
11 February 2023
- Saturday
10:00 - 13:00
Páva utca
21 February 2023
- Tuesday
18:00 - 21:00
Páva utca
17 March 2023
- Friday
18:00 - 21:00
Páva utca
COURSE REMINDER …
Notify me if this course is being published at another time or a place becomes available.