Pastaparade - Asia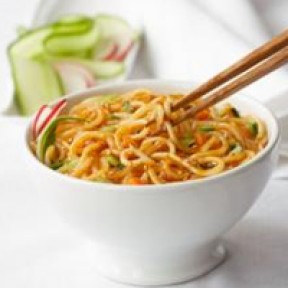 Duration: 3 hour
Number: 10 person
Difficulty level:
Use of ingredients:
Cultural depth:
Language: Hungarian
Perfect for beginners and experienced aficionados alike, in this class we'll demystify the wonderful world of Asian noodles. We'll make fabulous noodle dishes and introduce students to the huge variety of noodles typically found in Asia and explain the differences between them. Well share secrets for cooking them properly every time, and then use these techniques to prepare simple, warm weather meals that are light and colorful, and perhaps best of all, quick to the table.
MENU
Curry laksa noodle soup
Glass noodles with shrimp
Singapore hokkien noodles, egg, prawn, pork belly
Japanese chicken teriyaki udon
DATES
COURSE REMINDER …
Notify me if this course is being published at another time or a place becomes available.