Scottish cuisine with a splash of whisky (ENG)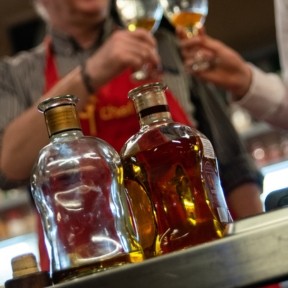 Duration: 3 hour
Number: 10 person
Difficulty level:
Use of ingredients:
Cultural depth:
Language: English
This heart-warming menu was inspired by the cold days of the Scottish Highlands. On this course we learn how to use alcohol wisely to make the flavors even better. The course is held by our Scottish chef, so we get real insight about the culture of whiskey consumption as well.
MENU
Grilled goat cheese, sweet & sour beetroot
Roast salmon, black pudding, spinach, whisky-orange sauce
Plum crumble, whisky cream
DATES
COURSE REMINDER …
Notify me if this course is being published at another time or a place becomes available.