The World of Cheesecakes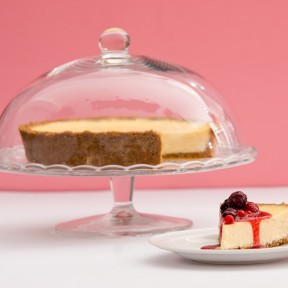 Duration: 3 hour
Number: 8 person
Difficulty level:
Use of ingredients:
Cultural depth:
Language: Hungarian
They are so sweet and fluffy and easy to make in so many different ways. Cheesecakes have started their "career" from America and have become extremely popular all over the World. But not only american cheesecakes have triumphed in the last years. It's time to get to know some European tasty desserts also. Join us as we explore different styles of cheesecake craft and create four sublime national versions of this quintessential indulgence.
MENU
Torta di ricotta / Creamy ricotta tart
Tarta de queso / Burnt basque cheesecake
Peanut butter cheesecake in glass
New York cheesecake, wild forest berry sauce
DATES
10 January 2024
- Wednesday
18:00 - 21:00
Bécsi út
IF THE DATE IS NOT SUITABLE …
Notify me if this course is being published at another time or a place becomes available.