British India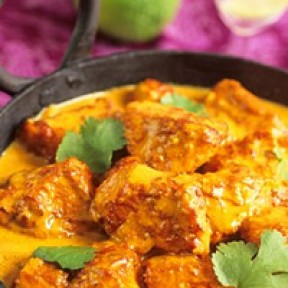 Duration: 3 hour
Number: 10 person
Difficulty level:
Use of ingredients:
Cultural depth:
Language: English
India had been under English rule for more than 300 years what you can see in their gastronomy as well. Do you know that the best Indian restaurants are in the UK? Tonight we are going to have a three course menu. Starting with a delicious soup. Then we have two types of curries: Chicken Tikka Masala, the most British Indian food and Vegetable Balti refers to a spicy vegetarian curry, definitely not overcooked, with cumin fried rice as side. Then come the ultimate dessert: the Mango Lassi.
MENU
Mango lassi / Sweet and cold yoghurt drink
Calcutta mughal paratha / Indian flatbread filled with meat
Mulligatawny / Curried sweet potato soup, coconut
Chicken tikka masala / Chicken in cashew- tomato sauce
Vegetable Birmingham balti / Vegetable curry, chickpeas, cauliflower
Pulao rice / Spicy rice
DATES
09 January 2024
- Tuesday
18:00 - 21:00
Etyek
22 January 2024
- Monday
18:00 - 21:00
Etyek
IF THE DATE IS NOT SUITABLE …
Notify me if this course is being published at another time or a place becomes available.
HASHTAGIFY