BROWSE COURSES BY TOPIC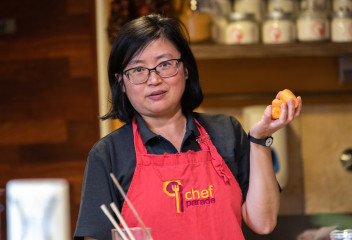 South and East Asia
Come with us for a ride from Japan to Indonesia - all thru Korea, China, Vietnam and Thailand.
DETAILS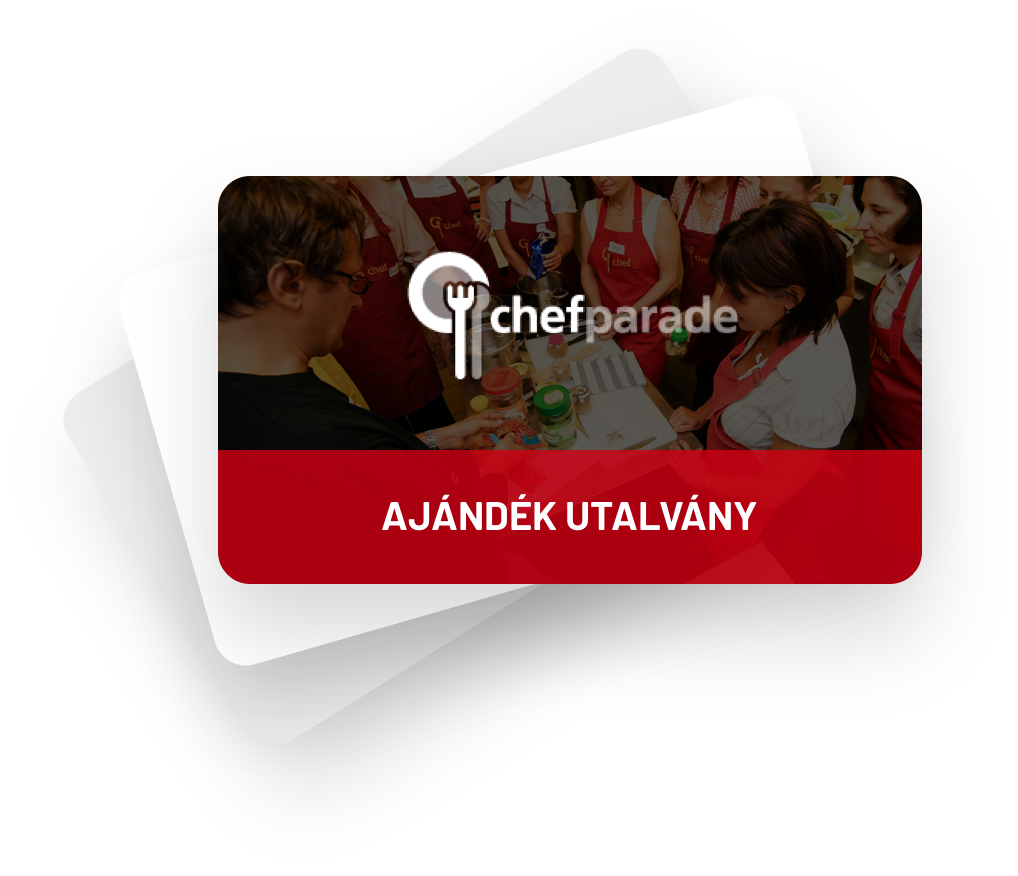 GIFT VOUCHER!
If you want to offer a Chefparade cookery experience to your friend/family, a gift voucher is the best option. Our vouchers are valid for a duration of one year and can be used for any of our courses.
BUY GIFT VOUCHER
TAKE A LOOK AT OUR FOOD CHAMPS
OUR STUDIOS
Chefparade Főzőiskola
Páva utca
Where it all began. Chefparade Páva utca was opened in 2006 in the heart of Budapest IX district. This is a renovated modern residential area of the town - our concept goes very well together with the vitality of Páva and surrounding streets in középső Ferencváros.
OUR STUDIOS
Chefparade Főzőiskola
Etyek
Etyeki Studio and Grill Terrace opened in 2013. Etyek is in Zsámbék basin, about 28km (40 minutes drive) to City Center. Despite its proximity to Budapest, this is not an outskirts village in sleep. Etyek is very much alive, garding its old style - picturesque hills all over, vineyards, wineries, food and wine festivals organised all year.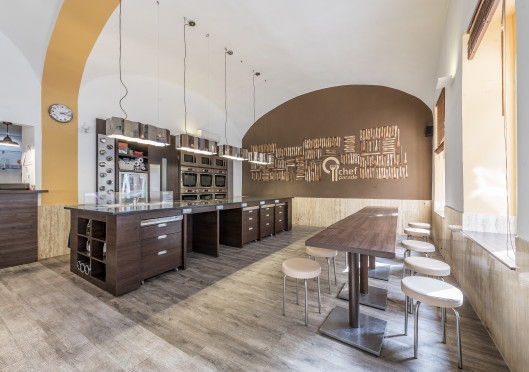 OUR STUDIOS
Chefparade Főzőiskola
Sas utca
Chefparade Sas Utca studio (Dessert and Pastry school) is in the heart the City - one minute from Banckcenter, two minutes from the Bazilika, 3 minutes from Szabadság tér.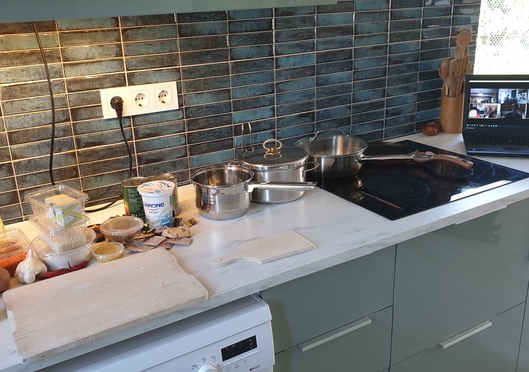 OUR STUDIOS
Chefparade Főzőiskola
Webinar
Our chefs cook in our studio while you cook in your own kitchen - all live and real time. Participants and the chef share their screens simultaneously and co-annotate for an interactive cooking experience. All ingredients and this time the recipes will be delivered to everyone's house in advance.
OUR STUDIOS
Chefparade Főzőiskola
Bécsi út
Our Bécsi út studio is grandiose in its size, 2 floors, 3 seperate studios and a Café - all in 440m2 surface. It's very close to Buda hills, at the crossing of Óbuda and Újlak.